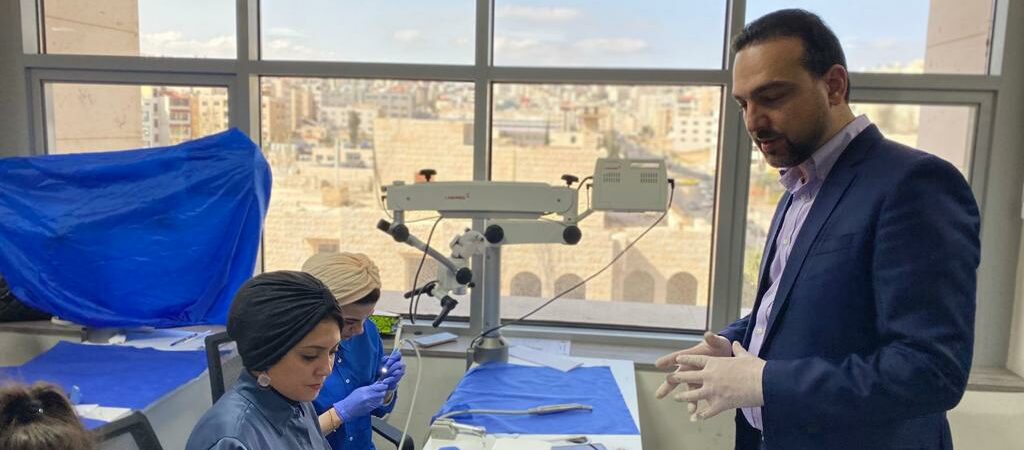 Module 4 of the endodontics master class series has been completed today, which discussed important topics related to endodontic retreatment such as:
– Retreatment under microscope.
– Ledge bypass.
– Broken instruments.
– Posts removal, and many other topics.
The module was presented by Dr.Hasan AbuMaizar and Dr.Nayef Younis, and was attended by 24 Jordanian & foregin dentists.
Dr.Hasan would like to thank the Jordanian Dental Association for their close followup and preparing such a professional environment for courses, and the attendees for their trust, wishing them a good luck.