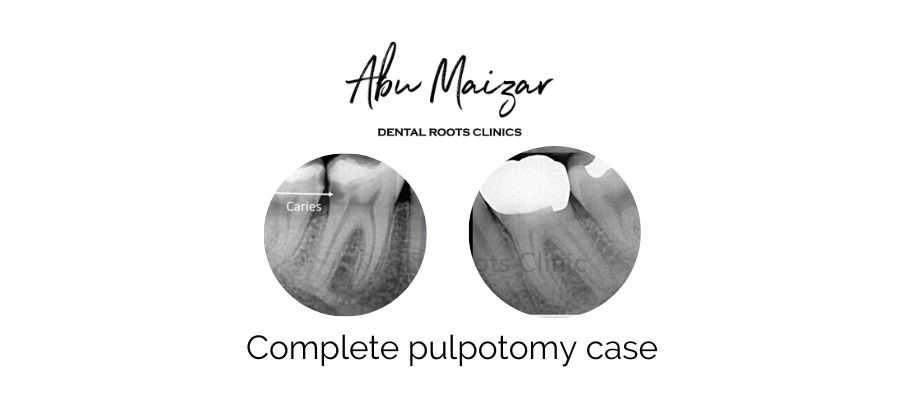 Root canal treatment is no longer needed for teeth with deep caries reaching the pulp (even in mature teeth with diagnosed with irreversible pulpitis).
– After removing the pulp, bleeding was controlled with cotton pellet soaked with NaOCL, and pulp status was checked visually (tissue appeared healthy and vital).
– Biodentin was placed in pulp chamber, followed by Vitrebond and Cavit.
– The tooth was restored with a full ceramic crown.
– After 18 months, a follow-up X-ray was taken which showed healing.
Case Video